What have business leaders done to secure business continuity?
DATE
February 9, 2021
TIME
3 pm - 4:30 pm
FACILIATOR
Terence Tse PhD
Professor at ESCP Europe and Lecturer at COTRUGLI Business School
Video highlights from our virtual CEO Panel will be available soon!
1
Understanding global context for a new business era
2
Defining industry outlook
3
Examining growth potential across industries
Year 2020 has fundamentally changed businesses and industries, proving once again that only those able to adapt quickly, think innovatively and act proactively can endure and secure business continuity. In this exciting CEO panel, you will have a unique opportunity to learn about the new industry outlook and stay up to speed with whatever changes come your way.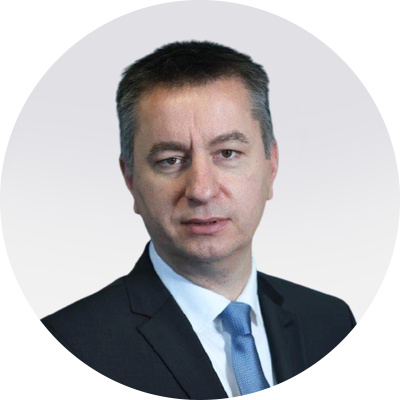 Fabris Peruško has since April 1st 2019 been Member of the Board of Directors and Chief Executive Officer of Fortenova Group, which was established as a result of Agrokor's Extraordinary Administration and creditors' settlement. Peruško joined the then Agrokor, immediately after the opening of the Extraordinary Administration Procedure in May 2017, as Member of the Management Board of Tisak in charge of finance and restructuring of that Croatian national newsstand chain.The project of Agrokor's financial restructuring through the Extraordinary Administration received the Turnaround and Transaction Award (TMA) as the world's most successful project of its kind in 2018. That is one of the world's most important industry acknowledgements, awarded by experts participating in restructuring projects around the world.
Peruško started his career at the Slovenian IT firm Halcom, today part of the company Constellation Software Inc. listed on the Toronto Stock Exchange. At Halcom he was responsible for expanding the business to the markets of Central and Eastern Europe and the Middle East. Fabris Peruško holds a degree in electrical engineering and a master's degree in economics from the University of Ljubljana, Slovenia. He also holds an MBA from Boston's Babson College, USA.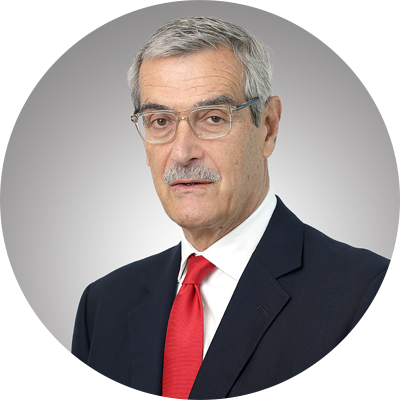 Mr. Collina started his career in 1981 at Banca di Roma, a predecessor bank of UniCredit. He worked in various management positions at overseas branches of Banca di Roma in the United States (1989-2000) and in the United Kingdom (2000-2004). After that he was Head of the International Department and Foreign Network at Banca di Roma (2004-2008). At UniCredit Bank Austria, he worked in management positions within CEE Retail Department from 2008-2010 and from 2010 to 2014 he was firstly Deputy CEO and then CEO at ATF Bank, UniCredit Legal Entity in Kazakhstan.
In 2015, he was Management Board member acting also in capacity as Deputy CEO at Zagrebačka banka. From 2016 till February 2019, he was Chief Operating Officer and Deputy Chairman of the Management Board at UniCredit Bank Austria. From March 2019 till January 2020, he acted as Global Coordinator of specific projects within Team 23 strategic plan. He has been Chairman of the Management Board at Zagrebačka banka since March 2020.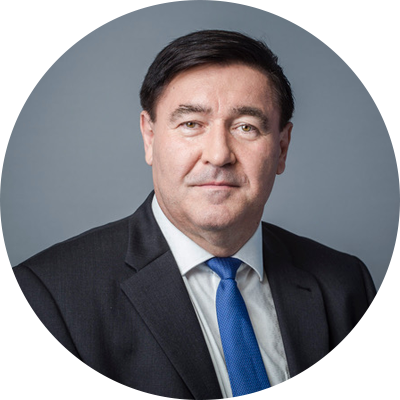 Mr. Fasimon was appointed President of INA Management Board as of July 1, 2018.
Since 1991 he held various leadership positions in the oil and gas trading company Mineralimpex. Between 1996 and 1997 he served as Head of the Tripoli, Libya Hungarian Commercial Section. Mr. Fasimon joined MOL in 1998 when he was appointed Supply Director in the field of crude oil and crude oil products. In 2002 he became the CEO of Moltrade-Mineralimpex. A year later he was appointed Managing Director of the Natural Gas Division.
Between 2006 and 2009 he was Chief Executive Officer of MOL's Russia Office after which he continued his career as Senior Vice President of Supply & Trading. In 2011 he became the Managing Director of the Exploration & Production Division and he served as Chief Operating Officer of MOL Hungary since 2012.
Sándor Fasimon graduated from the Moscow State Institute of International Relations (IMO) as an Economist in 1990. Between 1990 and 1991, he attended postgraduate studies at the University of Cairo where he studied Arabic.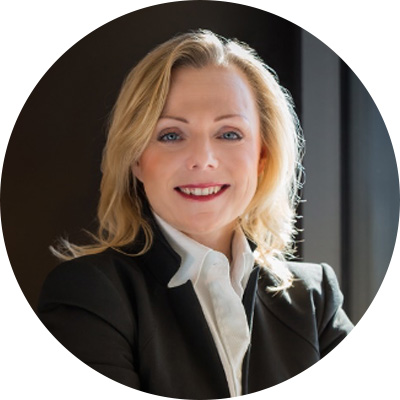 Mrs. Bokulić was born in Zagreb, where she graduated from the Faculty of Economics and Business in 1996. In 2009, she completed a two-year Executive MBA program at COTRUGLI Business School.
She made her first steps in business when she was a student and worked in administration and translation.
After graduating from the Faculty of Economics and Business in Zagreb, she worked in EPIC (investment banking industry), but later turned to tourism. She took over her first managerial position in 2000 in Dubrovnik in the company Babin kuk. In 2002, she moved to Krk and worked in Zlatni otok. A few years later, she joined Falkensteiner hotel management.
In 2007, she took over the position of President of the Management Board of Laguna Novigrad, which today operates under the Aminess brand. Since 2020, she also holds the position of President of the Management Board at Hoteli Njivice. Laguna Novigrad and Hotels Njivice today operate jointly under the Aminess brand.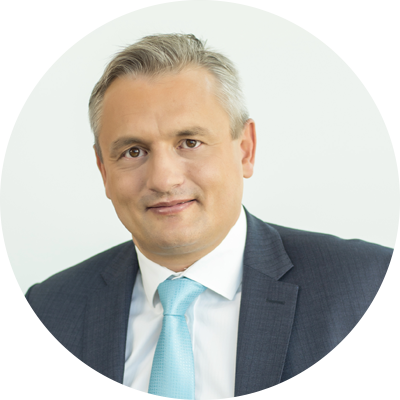 Jiří Dvorjančanský started his successful career in the telecom industry in 1999 as Sales Director at T-Mobile Czech Republic. In 2002 he became Executive Vice President of Marketing Division and he held this position until 2008. In 2009 Jiří was promoted to the Management Board of T-Mobile Germany where he held the position of Executive Vice president of Marketing Division. Before joining the Company Telefónica Czech Republic, he was the Senior Vice President of International Sales, Marketing and Consumer Service Division at Deutsche Telekom. He joined A1 Team in August 2014 as President of A1 Hrvatska Management Board. As of 1st June 2015 he is Chief Executive Officer of the newly formed Cluster Croatia and North Macedonia within A1 Telekom Austria Group.
Jiří Dvorjančanský graduated from the Czech Technical University in Prague and the Grenoble Institute of Technology. Then he earned his MBA through the University Thunderbird EMBA program in Prague.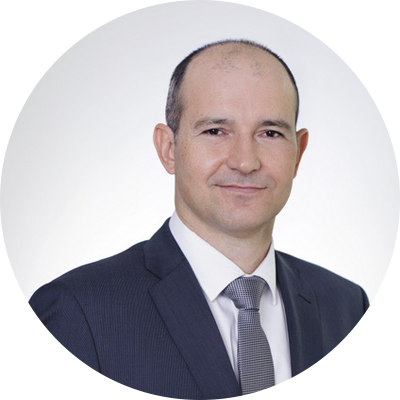 Mihael is the current President of the Management Board of Pliva Hrvatska, a Teva group member and a leading pharmaceutical company in Croatia and Southeast Europe.
After graduating from Faculty of Economics at University of Zagreb, he started his career at PLIVA, making his way through the ranks, eventually becoming a Senior Director with a proven record of leading global cross-functional teams in Strategic Marketing and Business Development departments. Mihael's 20+ years management experience in the global pharma industry helped PLIVA achieve business growth and strengthen their position as the regional pharmaceutical industry leader.
His broad scope of knowledge in fields of business development, finance, marketing and general management proves his strong business awareness and leadership initiative.