Secure special enrolment conditions on your tuition fee for the Executive MBA program
Candidates are expected to demonstrate high leadership potential or outstanding contributions to the businesses in their countries. 

Step 2
Individual interview with COTRUGLI representative(in person or by Zoom)
Take On The Challenge! 
Apply Now!

The Inspiring Journeys of COTRUGLI Challenge Alumni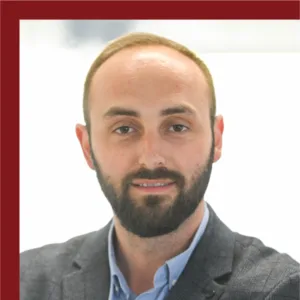 Branislav Serafimovski
Country manager / Accounting department manager
Unija Smart Accounting d.o.o.e.l. Skopje
"As one of the COTRUGLI Challenge winners, I boosted my career growth and pushed my personal development to the next level. It motivated me to explore new learnings and business perspectives and gave me once in a lifetime opportunity to meet incredible people. At this point, I can thoroughly say that I'm at the right place and excited to step into the new chapter of business opportunities."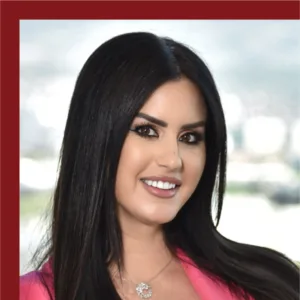 Iva Asanovic
Country manager
Unija Smart Accounting d.o.o.e.l. Skopje
"They say, "Luck is what happens when preparation meets opportunity", but I say, "Luck is what happens when you win the COTRUGLI Challenge". COTRUGLI inspires me to think differently and supports me in dealing with tough decisions, especially when I refuse to see or accept potential business challenges. This module encourages me with tools, knowledge and a winning mindset!"
Bojana Rajic
Position
Company
"When you feel stuck with your carrier or think about what's next, the correct answer is to feed your brain with new knowledge or ideas. I was lucky to win COTRUGLI Challenge, which upgraded my business skills and showed me how to reshape my leadership style."

Your Success Is Our Legacy
Get inspired by COTRUGLI Alumni
It is not only about the title, it is about the personal growth and the support I have experienced within the program. I made lifelong friendships and some of the best memories of my life. I am so glad I had the courage to think bigger and braver.

I believe the program is a catalyst for professional change. COTRUGLI experience was beyond useful! I was excited about my classmates and my professors, who brought tremendous diversity of expertise and experience to the program, which immensely shaped my personal and professional development.

Those two years have been helping me to manage at three positions in three different countries and have also met me with people that will remain part of my life.

The education process itself at COTRUGLI has been adapted to today's busy and rushed way of life, but, in its practicality, it has still managed to retain the element of quality which, in the end, is how the relevant audience perceives it.

MBA has helped me to see the bigger picture. Some modules have changed my perception of the business world and some have further developed my knowledge in areas I previously knew very little about.

I moved to a new, better job with significantly better income, and this all happened during the first year of my studies. Nevertheless, there are many other things I feel I gained – knowledge, networking and some really great moments.

While enrolling in an Executive MBA program at COTRUGLI, my expectations referred to new business skills development and network expansion. I gained a lot more! Not only have I developed as a professional, but also as an individual. Not only have I expanded my business network, but made friends as well.

Top-class professors in an efficient and high-quality way, tailored to fit our business schedule, delivered a considerable amount of knowledge and insight into the latest business trends.
2
Regional Centers
Croatia and Serbia
4
Branch Offices
Bulgaria, Montenegro,
Romania and Slovenia
2500 +
Alumni
excellent networking
opportunities
20000 +
Managers
passed through our training programs