Walk the MBA Walk
A vision without a strategy is just an illusion, so make sure to register for an EMBA session given by one of the world's leading experts in the field of business development and strategy, Davide Sola, PhD, get to know how we do it at COTRUGLI and put your strategy into action!
Deadline for registration is October 12, 2022. Participation is free if charge, but due to limited number of seats please book your spot on time.
DATE
October 14 - 15, 2022
TIME
9am to 5pm
LOCATION
COTRUGLI Business School, Buzinski prilaz 10, Zagreb
Putting strategy in action aims to prepare the participants for the strategic problems they will face in managerial, consulting and/or executives roles, combining theory and practice based on the use of specific cases and a strategy simulation platform.
Participants will learn concepts and how to apply them by developing the necessary skills to make strategic choices based on the industry competitive dynamics as well as the resources and capabilities of the firm.
Lay the MBA Foundations
Putting strategy in action will enable you to:

Develop capabilities to design strategic choices for the corporation and understand how to develop a competitive advantage

Develop critical thinking and decision-making for strategic management at both individual and collective levels

Make connections between theory and practice through real-life cases
Plus, once you complete the module, you can transfer the credits towards EMBA program and save 3,600 EUR on your tuition.
The MBA Essentials
Putting Strategy in Action module is intended for individuals considering enrolling COTRUGLI EMBA program and wanting to experience first-hand the dynamics of programs and the quality of COTRUGLI faculty. 
Basic conditions to apply:
Minimum 3 years of relevant work experience
University degree
Solid knowledge of English
Switch words to doings. Put your personal and business growth into action now!
Sorry applications are closed!
Here's why you should register:

---
Leading business school
Discover why COTRUGLI Business School is the no.1 choice for managers

---
AMBA accredited program
Experience the quality of AMBA accredited program ---
Practical knowledge
Enhance your business skills and apply your learning to your own professional challenges

---
Networking
Extend your business network and build valuable relationships

---
Tuition fee discount
Save 3,600 EUR on the tuition fee for COTRUGLI EMBA program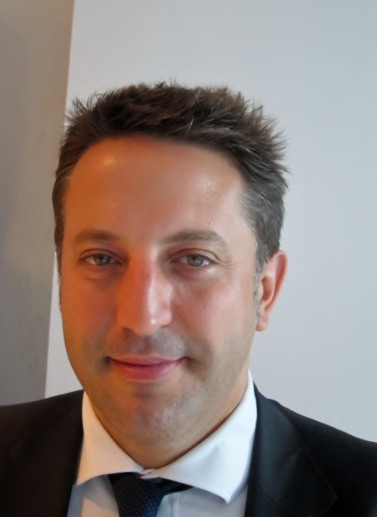 Davide Sola, PhD
Davide Sola is a visiting professor of strategy at COTRUGLI Business School and CEO at 3HORIZONS, in charge of the development and growth of the business. He graduated from ESCP Business School (formerly ESCP-EAP) and the University of Turin. He has 20+ years of experience in strategy consulting at McKinsey & Company and in 3H Partners, covering a broad spectrum of industries ranging from Food and Beverage, Healthcare, Energy, Technology and Financial Services. He is the author of numerous articles, policy papers, book chapters, and case studies and regularly presents at international research conferences. 
His book "How to think Strategically - Your roadmap to Innovation and results" (co-authored with J. Couturier), published by the Financial Times, was nominated for the prestigious Management book of the Year award by the CMI and British Library.