If you are looking for a way to explore whether MBA is a right choice for you, with a minimal time commitment and no cost, COTRUGLI MBA Workshop is the right choice for you.
This time, our MBA Workshop will rely on a set of interactive exercises to highlight how design thinking can be applied to the development of effective services. Design thinking is a structured process that has led to the conception of some of the most innovative products and services of our time. At the same time, the Workshop will demonstrate how MBA drives career advancement and provide networking opportunities through effective teamwork.
The Workshop will start on November 14 at 9:30 am and will end at 1 pm.
Application deadline was November 11, 2019.
Apply today and make sure you do not miss out on:
Fresh perspectives into business
enhance your business skills through innovative and unconventional method which will give you new perspective into business
Excellent networking opportunity
extend your business network and learn about the many of networking opportunities that COTRUGLI offers you
Real-life MBA facts
find out the most recent and relevant trends in MBA world and discover why COTRUGLI Business School is the no.1 choice for managers in the region
Application requirements:
Min. 5 years of work experience for EMBA and 3 for MBA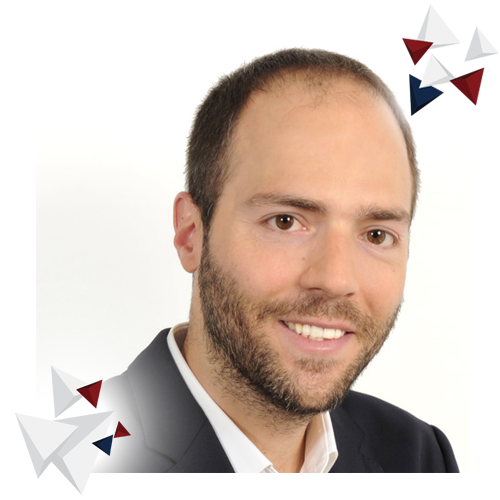 Dimitrios Andritsos
Ph.D. in Management
---
Professional activities:
Dimitrios (Dimitris) Andritsos is an associate professor of Information Systems and Operations Management at HEC Paris. He holds a Ph.D. in Management from the UCLA Anderson School of Management, a Masters degree in Supply Chain Management from the Massachusetts Institute of Technology and a Masters degree in Industrial Engineering from Purdue University.
His research relies on data-analytic techniques to explore two broad themes: i) The operational implications of health policy design and ii) How process design can be a driver for efficiency and innovation in healthcare delivery. Dimitris has published his work in leading management journals and has received recognition at various academic conferences abroad. He regularly collaborates with academic medical centers in Europe and the US on improving the efficiency of different aspects of care delivery. Prior to receiving his Ph.D., Dimitris worked as a consultant in supply-chain redesign projects in the telecommunications and specialty chemicals industries.
Dimitris teaches various courses on services and operations management at the pre-experience, full-time MBA and executive MBA levels.
Top faculty
Our faculty consists of world renowned experts, excellent professors and experienced global consultants.
Networking
Turn your contacts into contracts. Join the largest MBA network in SE Europe.
Practical knowledge
Apply your learning to real-life business cases and your own professional challenges.
Increase your value
Boost your career with an internationally accredited MBA program.
Get inspired by our alumni
Our Alumni come from a variety of professional backgrounds. COTRUGLI E/MBA participants are managers, IT experts, engineers, doctors, consultants and bankers, all acting in unison to provide a stimulating and challenging environment, inspire motivation, and learn new skills and tools that are applicable immediately at work.
Turn your contacts into contracts!
---
2
Campuses
Croatia and Serbia
4
Branch Offices
Bulgaria, Montenegro, Romania and Slovenia
2.000 +
Alumni
excellent networking opportunities
20.000 +
Managers
passed through our training programs