Welcome to COTRUGLI Challenge
Every year, COTRUGLI Business School awards proactive working professionals across the region withScholarships for internationally accredited Executive MBA program (EMBA). The Scholarship Project is a part of COTRUGLI's Social Responsibility Program, which aims at developing e"ective leaders, capable of creating new business opportunities and contributing to the growth of COTRUGLI Business School. WITH A TOTAL WORTH OVER 100,000 EUR Apply and become eligible for EMBA scholarship at the leading business school in the region. Application deadline: March 18, 2018 (by midnight)
APPLICATION REQUIREMENTS:
The program is based on development of leadership competences among participants, who want to receive valuable information and applicable knowledge.
Participants' profile: middle and top managers, entrepreneurs

Duration: 22 months

Program structure: long weekend module blocks

Location: Belgrade and other SEE cities
In cooperation with our valuable partners, COTRUGLI will grant 2 types of EMBA Scholarships:
4 partial Scholarships, each worth 9.000 €

30% Scholarships, each worth 5.400 €, for candidates who successfully complete the Scholarship Process according to Scholarship evaluation criteria.
The tuition is 18.000 € + VAT. In order to activate scholarship, scholarship winners need to sign the contract on education till April 17, 2018.
SCHOLARSHIPS PROCESS
ROUND 1: Application Deadline - June, 10. 2023. (by midnight)
All candidates who meet Scholarship application requirements should apply no later than June, 10, 2023. We encourage you to apply early in order to avoid rush periods. Once you apply, you will be contacted for the next steps in order to complete your application (Submit Application Document).
ROUND 2: Upon submission of the Application Documents,
Scholarship Committee will contact you with the next steps If necessary, you might be invited for an individual interview and scholarship advisory.
ROUND 3: Scholarships Finals - March 31 and April 1, 2018, Belgrade
Candidates will be informed whether they have qualified for the Scholarship Finals no later than March 26, 2018. The Scholarship Finals will be held in Belgrade on March 31 and April 1, 2018. During the Scholarship Finals, candidates will be evaluated based on a number of individual and team assignments.
WINNER SELECTION
According to the evaluation of each candidate's professional and individual achievements and impressions gathered during the Scholarship Process, the Scholarship Committee will select candidates who will receive Scholarships and become students of the new Executive MBA and MBA generations of 2018: 50% Scholarships will be granted to 4 candidates with the top overall result. 30% Scholarships will be granted to candidates who successfully complete the Scholarship Process according to Scholarship evaluation criteria.
WINNER'S OBLIGATIONS
Scholarship Winners are expected to do consulting, mentoring and research activities for COTRUGLI, during and after the program without any fee. Scholarship Winners are obliged to follow standards and rules associated with all educational programs at COTRUGLI, as well as to promote COTRUGLI values through their exemplary academic achievements and overall ethical behavior. Disclaimer Once you apply for the Scholarship Process, you agree that all materials made during the Process can be used for COTRUGLI's advertising purposes. COTRUGLI's policy is not to publish any kind of information revealing candidates' status. COTRUGLI strongly condemns any kind of discrimination in its programs and activities, including religious, sexual, ethnic and national discrimination.
Take On The Challenge! 
Apply Now!
COTRUGLI Business School is an internationally recognized school, accredited by AMBA, with the reputation of the leading business school in SE Europe. Together with MBA programs (MBA, EMBA, CEMBA), COTRUGLI specializes in delivering customized company programs and Open Enrollment programs, which cover a variety of business topics. Collaboration with the world's leading experts and more than 20.000 satisfied clients has contributed greatly to the affirmation of the School as the most progressive business school in the SEE region.
COTRUGLI Business School regional centers are located in Croatia (Zagreb) and Serbia (Belgrade), with branch offices in Bulgaria, Montenegro, Romania and Slovenia. Through these regional operational centers, COTRUGLI is creating Alumni networks in Bulgaria, Bosnia and Herzegovina, Croatia, Macedonia, Montenegro, Romania, Slovenia and Serbia, while at the same time reaching cultures and business environments worldwide.
COTRUGLI Business School has been awarded with the Association of MBAs accreditation for its MBA programs. AMBA provides independent proof of quality and excellence for MBA programs. AMBA's goal is to constantly develop and enhance the quality of MBA programs worldwide. Among thousands of business schools worldwide, AMBA is currently accrediting programs from the top 2% of business schools in over 70 countries. Some of them are IMD (Switzerland), IESE (Spain), London Business School, INSEAD (France) and COTRUGLI Business School.
Positive reviews and evaluations that COTRUGLI constantly receives from the world's leading experts and institutions have opened the door for the School to work with the best in the field of business education.
2
Regional Centers
Croatia and Serbia
4
Branch Offices
Bulgaria, Montenegro,
Romania and Slovenia
2500 +
Alumni
excellent networking
opportunities
20000 +
Managers
passed through our training programs
E/MBA modules at COTRUGLI are taught by top-ranked faculty, handpicked for their deep expertise in their respective fields. Our faculty members are chosen to represent a wide range of interests and approaches that give COTRUGLI its unique depth.
COTRUGLI faculty members are also professors at the world's leading business schools and institutions.
Numerous members of COTRUGLI faculty happen to be pioneers of innovative business models for the 21st century. In addition to lecturing and mentoring, they simultaneously work as consultants for companies around the globe, giving them current insight into the state of business today.
The distinguished COTRUGLI faculty makes a vital link between today's goals and tomorrow's achievements. They will equip you with the best tools available in order to unleash your full potential.
---
9.4
Average grade
students gave to our professors
15
Top professors
from world's leading business schools and institutions
Alumni
Turn your contacts into contracts!
Our Alumni come from a variety of professional backgrounds. COTRUGLI E/MBA participants are managers, IT experts, engineers, doctors, consultants and bankers, all acting in unison to provide a stimulating and challenging environment, inspire motivation, and learn new skills and tools that are applicable immediately at work. As an alternative to teaching ready-made formulas, our innovative programs enable participants to search for and create customized solutions.
COTRUGLI network interrelates and expands through the formation of companionship with highly successful managers and leaders. The power of alliance and life-long friendship with highly influential individuals for most of our participants represents a return of invested time and money even before the educational program is completed.
In the process of attending the program at COTRUGLI Business School, surrounded by highly motivated classmates, you will discover the opportunities of matchless networking which will help you to turn your contacts into contracts.
2.500 +
Alumni
provide excellent networking opportunities
20.000 +
Managers
passed through our training programs
Like a Dimaond, an MBA is Forever!
Ensure it's AMBA – accredited. The COTRUGLI Business School MBA is.

AMBA accreditation service is the global standard for all MBA, DBA and Master's degrees, currently accrediting programmes from the top 2% of business schools in over 70 countries. >> DISCOVER MORE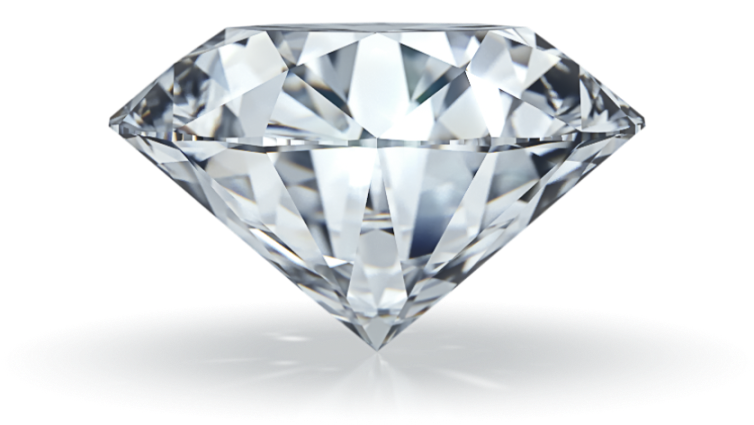 Be in brilliant Company
MBA students on AMBA accredited programmes are required to have at least 3 years prior management experience, making for quality networks and applied learning.
Crafted with World Class expertise
The high standard of AMBA – accredited MBAs is certified by highly experienced Business School Deans and Directors – Experts assessing Experts.
Be part of a priceless network
AMBA – accredited MBA programmes require a minimum of 500 'contact' hours, ensuring face – to – face learning and strong relationship –  building.
Invest in education that stands the test of time
AMBA – accredited schools have educated MBAs to AMBA standards for a minimum of 3 years and usually over 10 years.
Access to the highest quality
experts in academia and industry. Faculty at AMBA – accredited programmes are internationally – diverse and at least 75% must have a relevant postgraduate qualification.
LEARN MORE ABOUT US!
Download a COTRUGLI brochure to learn about our programs. You can select an option for 1 to 1 meeting with our representative in order to discuss our program and enrolment options in greater detail.