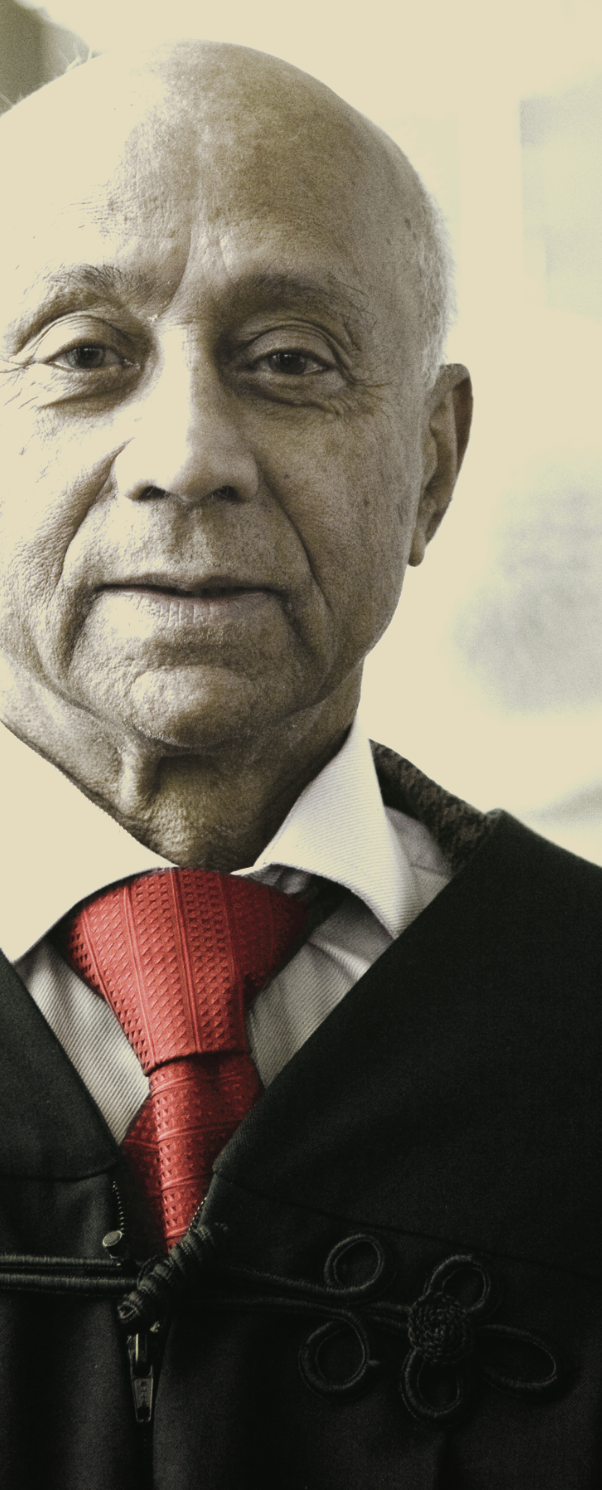 Are you a seasoned leader with over a decade of relevant work experience looking to significantly impact your career, life, and the business world?
If you possess the ambition to drive transformative change and lead with purpose, we invite you to explore the exclusive Chief Executive MBA program at Cotrugli Business School.
Our Chief Executive MBA program is designed specifically for accomplished leaders like you – individuals who have demonstrated exceptional leadership skills and a drive for excellence throughout their careers. With a rigorous curriculum that combines cutting-edge business theories and real-world applications, the program equips you with the tools and insights necessary to navigate complex challenges and drive sustainable growth in today's dynamic business landscape.
Jyoti Gupta, PhD
Dean

Jyoti Gupta is professor of Finance and he has taught regularly at the best international universities, including ESCP Europe, CEIBS (China European Business School), Indian Institutes of Management and was appointed the Dean of the School of Management at the Asian Institute of Technology, Bangkok. He has been the Editor of the Euro-Asia Journal of Management and he is involved in consulting activities with various companies and has also worked as a consultant to the World Bank and the European Commission.

UNIQUE 'CREATE-YOUR-OWN' PROGRAM
Personally designed curriculum based on your development needs

FLEXIBILITY TO CONTROL YOUR RATE OF PROGRESS
With completion between 2 and 3 years



PREMIUM NETWORKING POTENTIAL
Powerful network of Visionary Leaders
At Cotrugli Business School, we are dedicated to providing leaders with an exceptional learning experience that translates cutting-edge methodology and research into actionable ideas. Our pride lies in the bespoke designed program for Founders and C-Level Executives - The Chief Executive MBA program (CEMBA).
Whether you aspire to lead your organization to new heights or seek a life-changing experience, our CEMBA program will empower you with the knowledge, network, and confidence to achieve your boldest aspirations.
Unleash Real and Measurable Impact: CEMBA is a transformative journey that challenges leaders both personally and professionally. Through interactions with esteemed leaders and senior faculty, participants expand their business repertoire, embracing new concepts, paradigms, and practices.
At Cotrugli Business School, our Chief Executive MBA program (CEMBA) is not just another MBA; it's a transformative leadership experience tailored for accomplished leaders like you. With a focus on real and measurable impact, CEMBA challenges you both personally and professionally, empowering you to lead with purpose and drive transformative change in your organization and beyond.
Customized Curriculum for Game-Changers: What sets CEMBA apart is our commitment to a tailored approach that recognizes the unique needs and aspirations of each participant. Working closely with our senior faculty, you will co-create a bespoke curriculum that combines selected COTRUGLI modules with a special emphasis on individual projects and business plans from your organization. These projects serve as real-world case studies, allowing you to apply the knowledge and strategies learned directly to your business challenges.
Spread the program over two to three years, at a pace that suits your preferences.
Igniting Breakthroughs and Fostering Wellbeing: CEMBA goes beyond conventional business education. We emphasize strategic, leadership, and well-being improvements to empower you holistically. Our program encourages a deep dive into mindfulness, resilience, and the pursuit of sustainable practices. By nurturing both your personal and professional growth, we ignite breakthroughs that transcend the traditional boundaries of business leadership.
Individual Counselling for Maximum Impact: We recognize that every leader's journey is unique. That's why we offer individual counselling sessions during the program. These one-on-one sessions provide a safe and confidential space for you to explore your personal and professional growth areas, aligning them with your leadership objectives.
Learning Journeys and Experiences: CEMBA is not confined to the walls of a classroom. Our program includes immersive learning journeys and experiences that expose you to diverse cultures, markets, and business practices. These encounters foster a global mindset, expanding your horizons and enriching your leadership perspectives.
The CEMBA program gives you access to teaching by the leading business thinkers of the age. Our faculty:
Carry out innovative and influential research which is published widely in leading business and management journals
Sit on high-level conferences and business forums, consulting and advising government, operating At the interface between academia and industry, theory and practice
Communicate their ideas in the classroom and use their business experience to debate theory, spark discussions and challenge ideas
Influence how people think about business at governments, business schools and companies across the world
Faculty insights feed directly into the courses which are created to reflect the challenges of the global economy and to enable participants to operate as successful leaders anywhere in the world.
CEMBA offers an unparalleled opportunity to build a powerful network of visionary leaders. Connect, collaborate, and socialize with more than 2600 COTRUGLI MBAs from a wide variety of sectors and functions, allowing you to learn from each other and form lifelong connections.
Impact Beyond Graduation: As a CEMBA graduate, you become part of a prestigious COTRUGLI alumni community that continues to drive transformative change in the business world.
Empower Yourself and Your Organization: CEMBA emphasizes strategic, leadership, and well-being improvements, culminating in personalized action plans that empower you to achieve breakthrough results.
By earning your CEMBA, you can continue your career journey while applying newfound knowledge in the workplace and bringing your professional expertise into the classroom. Your organization will benefit from your immediate application of learning, resulting in tangible results.
This is an invitation to Senior Executives and Company Owners with a minimum of 8 years of relevant work experience, who have demonstrated exceptional leadership capabilities, strategic vision, and a passion for driving transformative change.
If you are ready to take your career to new heights and join a prestigious community, we encourage you to consider your application for the Chief Executive MBA program at Cotrugli Business School. Embark on a transformative journey that will empower you to shape the future of business and lead with purpose.
Schedule your one-to-one consulting meeting and unlock the doors to unparalleled opportunities for growth and impact.
Tuition Fee is € 32.000 + VAT