The tradition of excellence - Pushing the boundaries
in high-quality education.
Thanks to continuous investment in the quality of education, improvement of programs, and work with the best of the best, we stand proudly and boldly at the very source of knowledge and the latest market trends to develop future leaders. In doing so, we mediated lifelong friendships through the largest alumni network in this part of Europe.
Allow us to help you in becoming the very best version of yourself!
We are welcoming a new E/MBA generation in March 2024!
Be among them!
LEARN MORE
ABOUT US!
Download a COTRUGLI brochure to learn about our programs. You can select an option for 1 to 1 meeting with our representative in order to discuss our program and enrolment options in greater detail.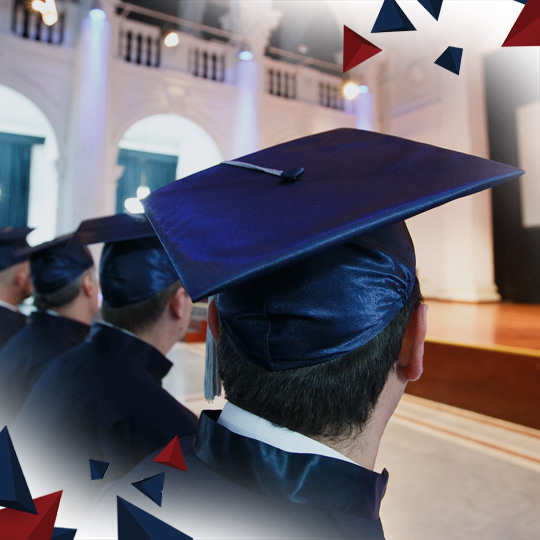 Leading Business School in SE Europe
COTRUGLI Business School is an internationally recognized school, accredited by AMBA, with the reputation of a leading business school in SE Europe. Together with MBA programs (MBA, EMBA, CEMBA), COTRUGLI specializes in delivering company programs and Open Enrollment programs, which cover a variety of business topics.
COTRUGLI Business School regional centers are located in Croatia (Zagreb) and Serbia (Belgrade), with branch offices in Bulgaria, Montenegro, Romania and Slovenia.
---
2
Regional Centers
Croatia and Serbia
4
Branch Offices
Bulgaria, Montenegro,
Romania and Slovenia
2500 +
Alumni
excellent networking
opportunities
20000 +
Managers
passed through our training programs
Get inspired by our alumni
Our Alumni come from a variety of professional backgrounds. COTRUGLI Executive MBA participants are managers, IT experts, engineers, doctors, consultants and bankers, all acting in unison to provide a stimulating and challenging environment, inspire motivation, and learn new skills and tools that are applicable immediately at work.
---
I will remember the last 2 years as time when I pushed myself outside the comfort zone, gained plenty of knowledge that improves my professional engagements, and overall as time of self-improvement and raising self-confidence.

It is not only about the title, it is about the personal growth and the support I have experienced within the program. I made lifelong friendships and some of the best memories of my life. I am so glad I had the courage to think bigger and braver.

I believe the program is a catalyst for professional change. COTRUGLI experience was beyond useful! I was excited about my classmates and my professors, who brought tremendous diversity of expertise and experience to the program, which immensely shaped my personal and professional development.

Those two years have been helping me to manage at three positions in three different countries and have also met me with people that will remain part of my life.

The education process itself at COTRUGLI has been adapted to today's busy and rushed way of life, but, in its practicality, it has still managed to retain the element of quality which, in the end, is how the relevant audience perceives it.

MBA has helped me to see the bigger picture. Some modules have changed my perception of the business world and some have further developed my knowledge in areas I previously knew very little about.

I moved to a new, better job with significantly better income, and this all happened during the first year of my studies. Nevertheless, there are many other things I feel I gained – knowledge, networking and some really great moments.

While enrolling in an Executive MBA program at COTRUGLI, my expectations referred to new business skills development and network expansion. I gained a lot more! Not only have I developed as a professional, but also as an individual. Not only have I expanded my business network, but made friends as well.

Top-class professors in an efficient and high-quality way, tailored to fit our business schedule, delivered a considerable amount of knowledge and insight into the latest business trends.