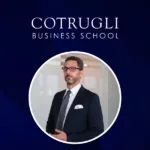 Unlocking Sustainable Growth: Achieving Business Results through Operational Excellence
12/07/2023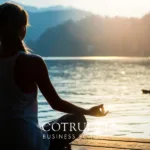 Meditation isn't about meditation pt. 1
19/07/2023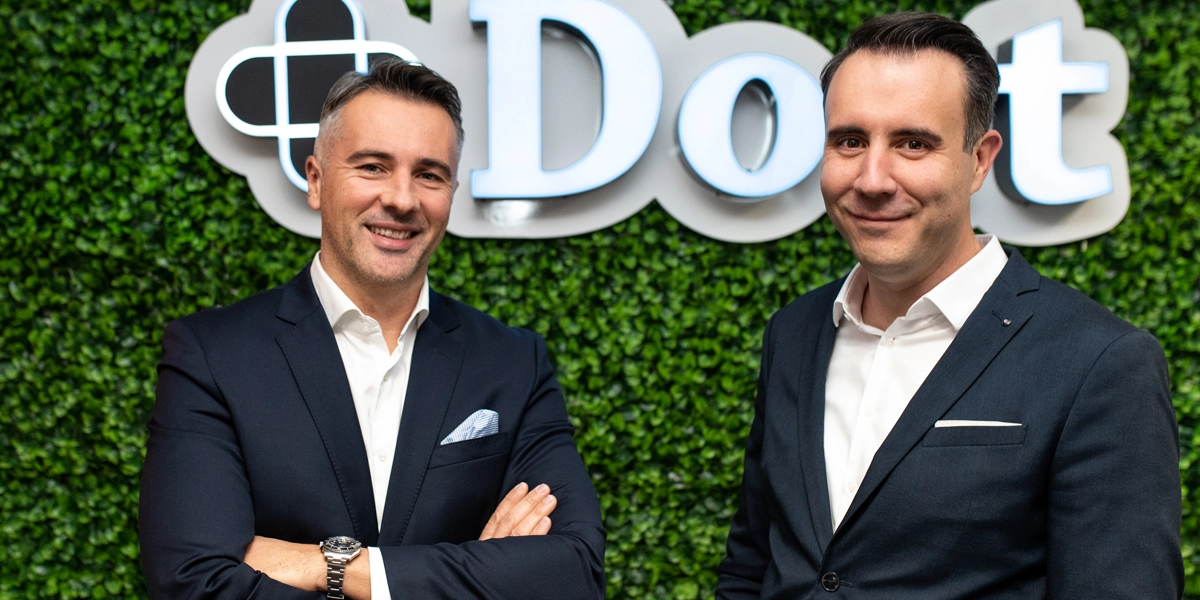 Bridging the Gap: Doct and Vetzy
The duo behind the two successful Croatian startups – Doct, a telemedicine platform and Vetzy, an app which connects users with experienced veterinarians via video calls within a few moments, makes Alen Pecirep and Marko Barić. They did not know each other until a few years ago. However, they both attended the EMBA program at COTRUGLI. It was there that Alen presented his idea, which caught the Barić's entrepreneurial ear. Pecirep has an exceptional idea and experience in the telemedicine industry, while Barić came an IT background. Perfect match!
The birth of Doct
"I knew about the potential and the fact that the market, above all, in Croatia, is without quality telemedicine solutions. Then I met my partner Marko Barić at the COTRUGLI and know him as an IT expert and professional. I originally contacted him for an offer to create an application, since he is the director of one of the leading IT companies in Croatia, but in the end, he joined me as a partner on the project, which turned out to be the right decision. We have excellent cooperation and complement each other in all segments. We started cooperation with investors from the Netherlands and that's how everything started. I moved from Vienna to Split and Doct was born", Pecirep told us.
"Doct is a telemedicine platform that connects users and general practitioners, 24 hours a day, 7 days a week, 365 days a year. General practitioners are available to call within minutes after registering and verifying your account. No appointment booking and no waiting. We give all users the first call free of charge to try the service, while the service is charged EUR 5.97 per month for the personal plan, and EUR 11.95 per month for the family plan. Annual packages are available at a 20% lower price than monthly packages", explained Pecirep.
"Soon, DOCT application subscribers will also have access to specialists, where they will be able to book appointments for consultations with experts from over thirty different medical specialties. The application also allows you to store all your medical records in one place, which you can share with your doctor. Now, we have over 30,000 installations of the application and over two thousand active users", described Alen Pecirep, adding that the reactions to Doct are
extremely positive.
The Role of Technology in telemedicine advancements

Although this is a relatively new industry, everyone sees the obvious benefits that technology brings. What is interesting for doctors is the fact that working on the platform is an additional source of income for them, and the biggest benefit for users, i.e., patients, is time. They get the necessary advice more easily and quickly, which relieves the health system because, for example, patients do not go to the emergency room for every situation and do not call their doctors. Pecirep also revealed that Doct plans to expand in the region and Western Europe.
Vetzy: Simplifying Pet Healthcare through Technology
Shortly after Doct, Pecirep and Barić presented Vetzy – an app that makes life easier – to owners and their pets!
Vetzy is an application that connects users with experienced veterinarians via video calls within a few moments of installation, without waiting and without announcing an appointment, and is available for smartphones on Android and IOS platforms. According to the experience of veterinarians, it has been shown that only 30% of cases require a physical visit to the veterinarian, so this application will certainly save time, and pets will be less exposed to stress.
"Fear of going to the vet and the stress caused by it is a very common case in pets, and it is most often caused by a negative experience, transport and carriers, exposure to other animals, unknown people and unknown places, sounds such as barking, meowing, ringing, medical devices , exposure to slippery surfaces, disinfectant odors, etc. Vetzy can help you determine if the problem is urgent at all, what's most important, and then whether a visit to the veterinary clinic is necessary at all. Vetzy vets offer advice and suggestions on things that you can do at home to help your pet, they help with all health issues and symptoms such as vomiting, diarrhea, skin problems, first aid, nutrition and behavior," says Pecirep.
"The development of the Vetzy platform took eleven months," adds Pecirep, He believes that for a product of this type and with these functionalities, this is a relatively short period. They expect, as he states, that pet owners will recognize the benefits of the Vetzy application, as well as that the company's business goal to reach ten thousand domestic users of the application in the first year.