SIA - Strategy in Action
Create strategic plans for growth and scalability, open access to capital, create opportunities with investors and prepare for an IPO!

It consists of a simple yet rigorous structure comprising five critical blocks of strategic thinking:
67% of organizations fail to execute their strategies successfully.
SiA – Strategy in Action – helps you to reverse the odds.
The problem
Strategy is key to the success of every organization.
Despite all the support and guidance available, many companies still struggle to formulate, execute and monitor their strategy.
Strategy still is managed with inadequate  tools like spreadsheets and PowerPoint.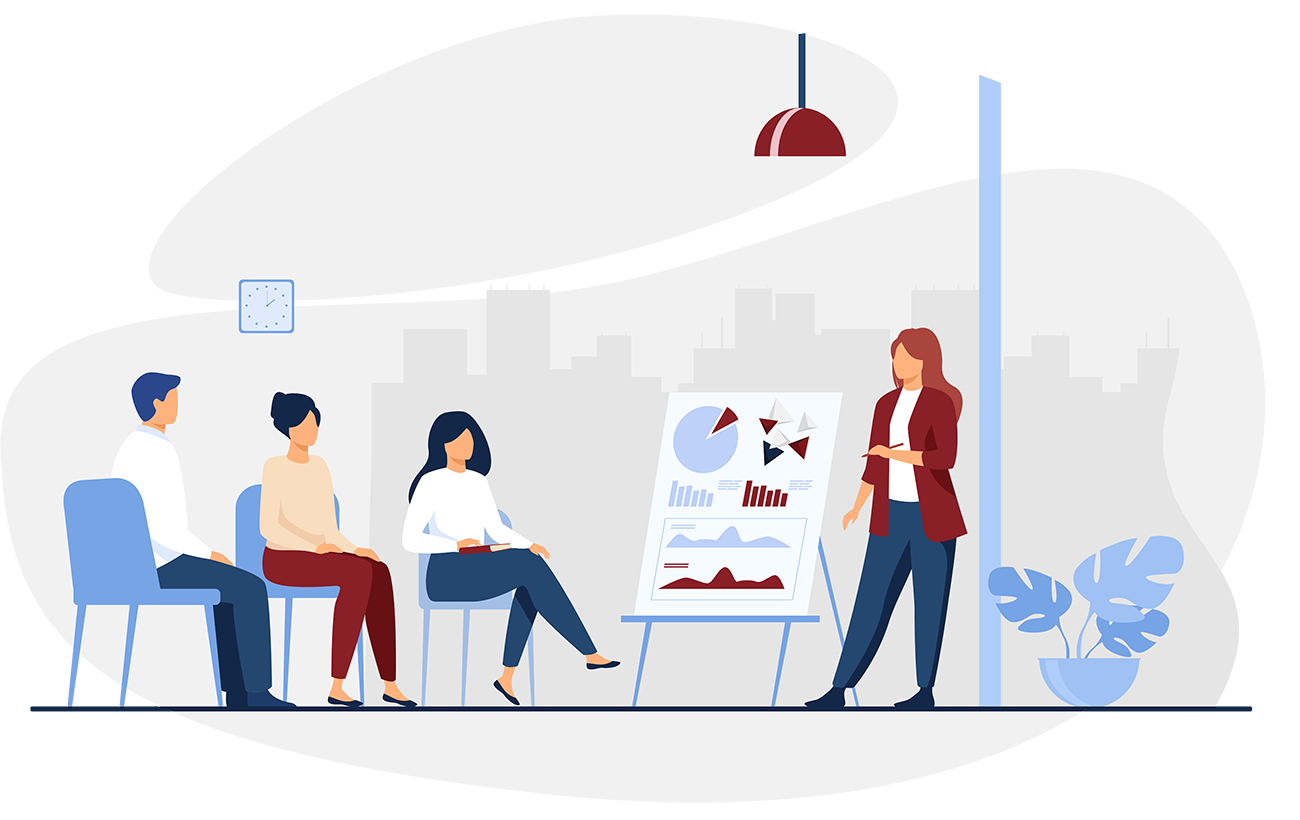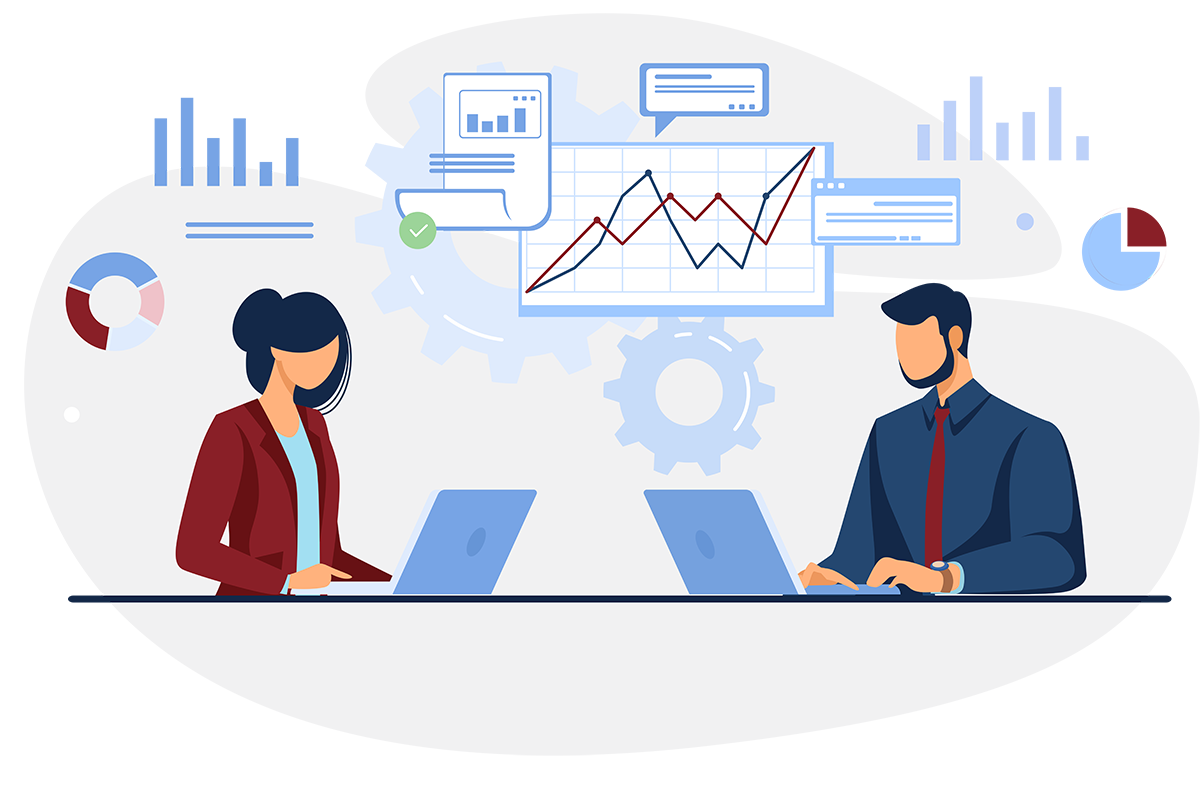 The solution
SiA puts your leadership team in a winning position by combining a proven strategy workflow, a powerful e-learning library, and insightful data augmented by facilitated workshops.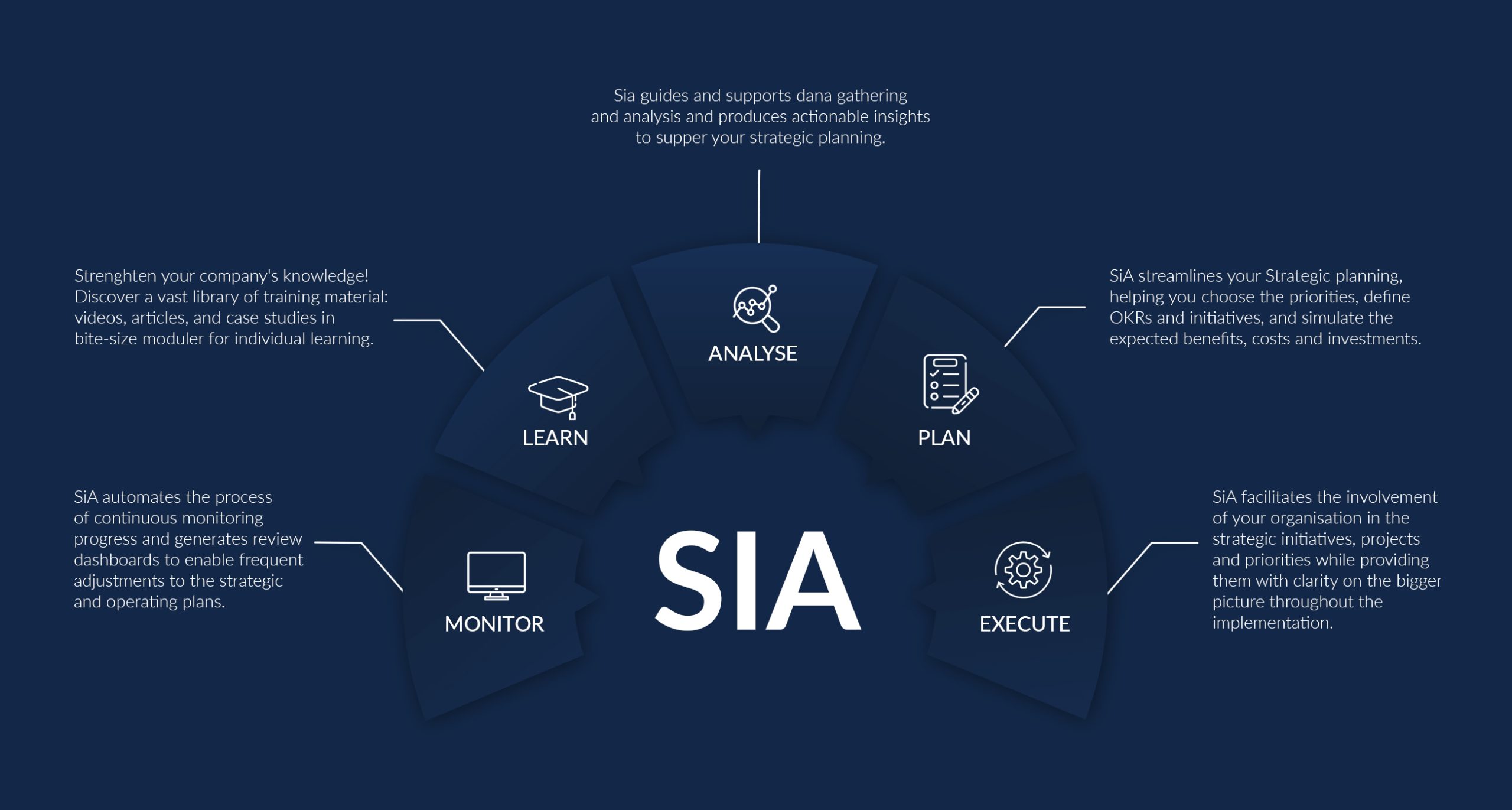 Discover the Secret
to Successful Strategy Execution
Express your interest!