Like a diamond, an MBA is forever!

Be sure it's AMBA accredited. The COTRUGLI Business School MBA is.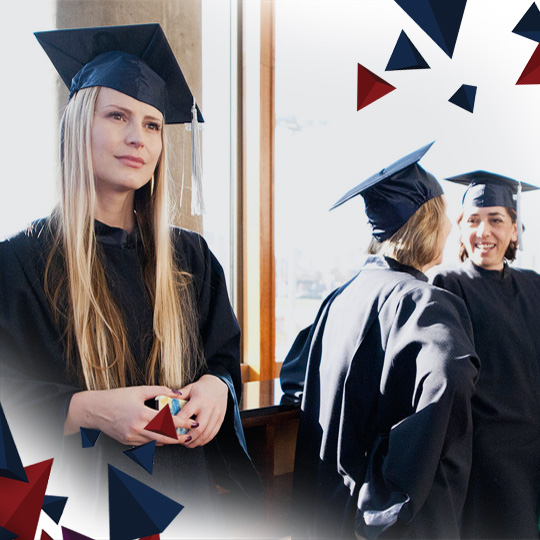 Accreditation benefits
An important factor in choosing a business school is the official recognition of program's quality, which can be validated through relevant accreditation. In a crowded and complex market, accreditation provides a reliable list of meticulously tested programs and ensures that students' investments are rewarded with the finest business education available.
The largest benefit of the accredited MBA programs is international recognition. As your MBA diploma is recognized around the world, you can apply for a managerial or executive position in any country and even pursue your Doctor's degree in any of the reputable business schools.
"Accreditation gives business schools international credibility and status. The number of MBA qualifications available worldwide is now in thousands, but only a small percentage of these would achieve accreditation if they were submitted to our rigorous international criteria. Accreditation by the Association of MBAs identifies programmes as the best there is. Employers looking to acquire the best managers and future business leaders know that graduates of our accredited programs have received the highest quality and most relevant management education. To recruit a graduate from one of our accredited programs is to recruit top talent." – AMBA

NOTE: "MBA programs at COTRUGLI Business School are not accredited in formal system of education, specifically not in Croatia and Serbia."
2%
of top business schools have AMBA accreditation
The Association of MBAs (AMBA) is the only international impartial authority on postgraduate business education that serves as an independent proof of quality and excellence for MBA programs. AMBA accreditation represents the highest standard in postgraduate business education and is earned only by the best programs.
Some of these include business schools with highest world rankings such as: IMD (Switzerland), IESE (Spain), London Business School (United Kingdom) and SDA Bocconi (Italy).
1. Program's quality
2. Lecturers' quality and references
3. Participants' experience and diversity
4. Curriculum comprehensiveness
5. Strict examination procedures
6. Additional factors (i.e. networking)
Be in brilliant company
MBA students in AMBA accredited programs are required to have at least 3 years prior or management experience, making for quality networks and applied learning.
Crafted with world class expertise
The high standard of AMBA-accredited MBAs is certified by highly experienced Business School Deans and Directors – experts assessing experts.
Invest in education that stands the test of time
AMBA-accredited schools have educated MBAs to AMBA standards for a minimum of 3 years and usually over 10 years.
Access to the highest quality
Experts in academia and industry. Faculty at AMBA-accredited programs are internationally-diverse and at least 75% must have a relevant postgraduate qualification.
Be part of a priceless network
AMBA-accredited MBA programs require a minimum of 500 'contact' hours, ensuring face-to-face learning and strong relationship-building.
Get inspired by our alumni
Our Alumni come from a variety of professional backgrounds. COTRUGLI Executive MBA participants are managers, IT experts, engineers, doctors, consultants and bankers, all acting in unison to provide a stimulating and challenging environment, inspire motivation, and learn new skills and tools that are applicable immediately at work.
---
It is not only about the title, it is about the personal growth and the support I have experienced within the program. I made lifelong friendships and some of the best memories of my life. I am so glad I had the courage to think bigger and braver.

I believe the program is a catalyst for professional change. COTRUGLI experience was beyond useful! I was excited about my classmates and my professors, who brought tremendous diversity of expertise and experience to the program, which immensely shaped my personal and professional development.

Those two years have been helping me to manage at three positions in three different countries and have also met me with people that will remain part of my life.

The education process itself at COTRUGLI has been adapted to today's busy and rushed way of life, but, in its practicality, it has still managed to retain the element of quality which, in the end, is how the relevant audience perceives it.

MBA has helped me to see the bigger picture. Some modules have changed my perception of the business world and some have further developed my knowledge in areas I previously knew very little about.

I moved to a new, better job with significantly better income, and this all happened during the first year of my studies. Nevertheless, there are many other things I feel I gained – knowledge, networking and some really great moments.

While enrolling in an Executive MBA program at COTRUGLI, my expectations referred to new business skills development and network expansion. I gained a lot more! Not only have I developed as a professional, but also as an individual. Not only have I expanded my business network, but made friends as well.

Top-class professors in an efficient and high-quality way, tailored to fit our business schedule, delivered a considerable amount of knowledge and insight into the latest business trends.
KEEP ME
UPDATED
Would you like to recive news, invitations and other relevant communication from COTRUGLI.