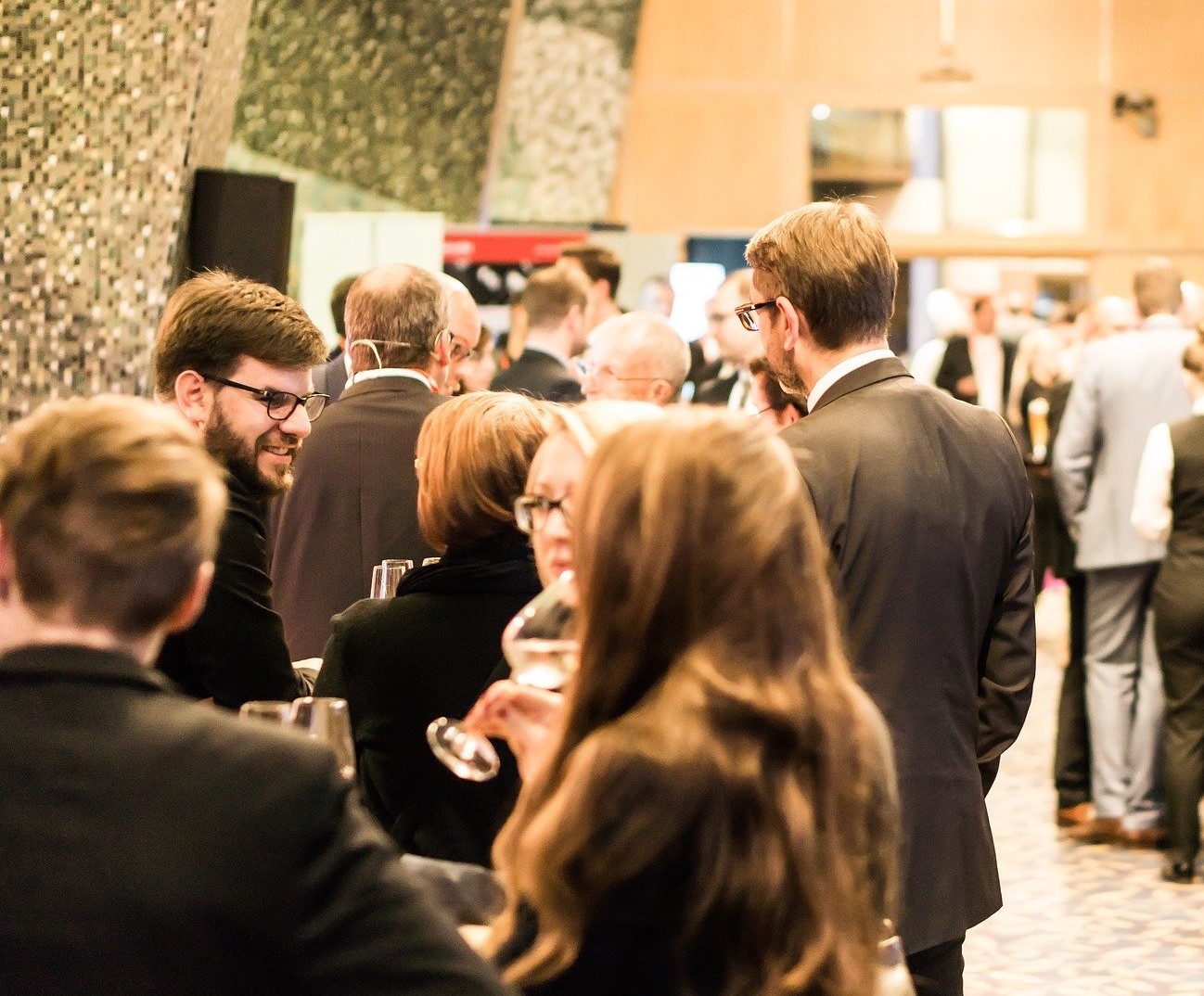 COTRUGLI alumni meeting in Slovenia
16/01/2020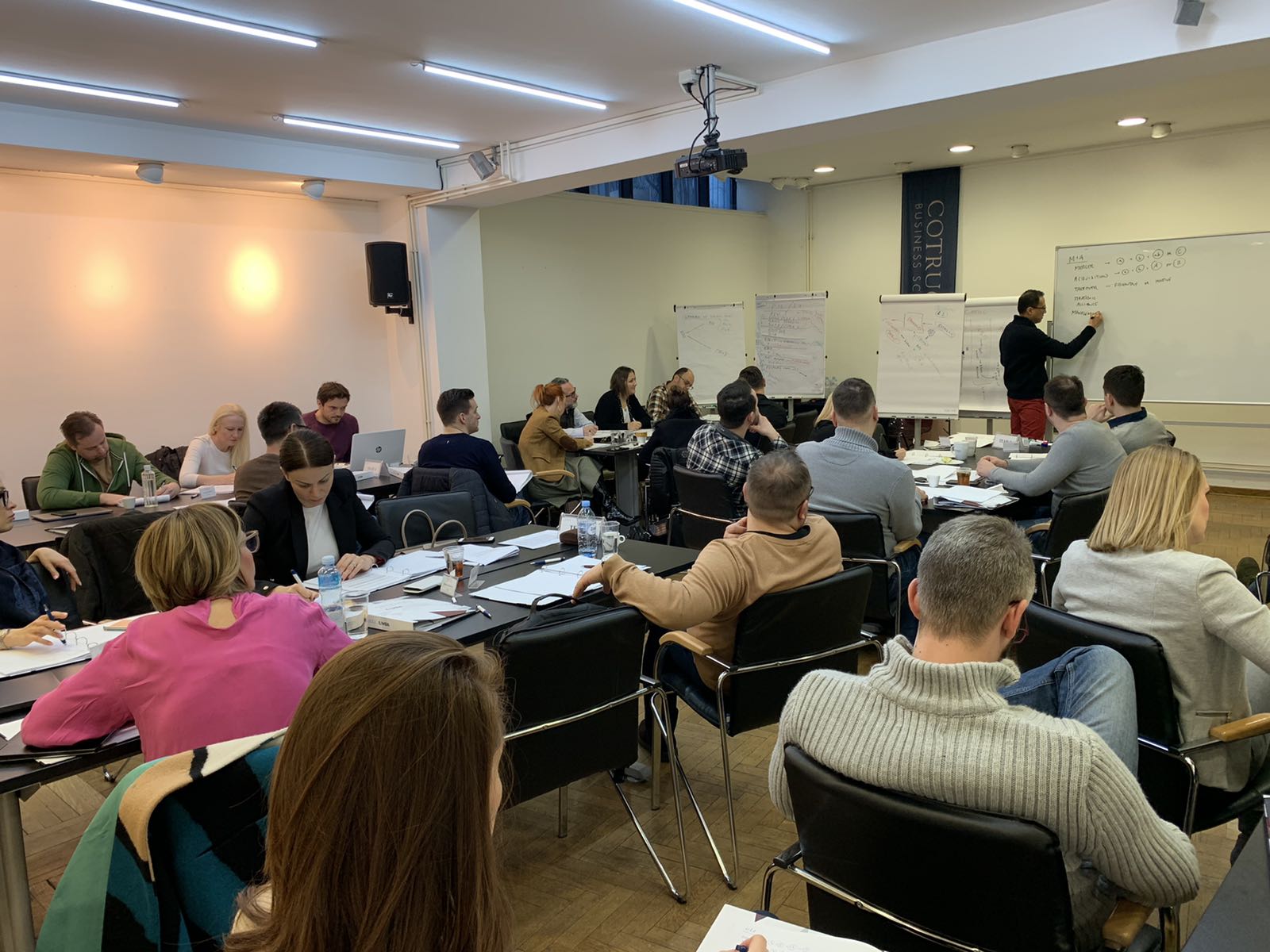 Executive MBA module Advanced Finance in Belgrade
11/02/2020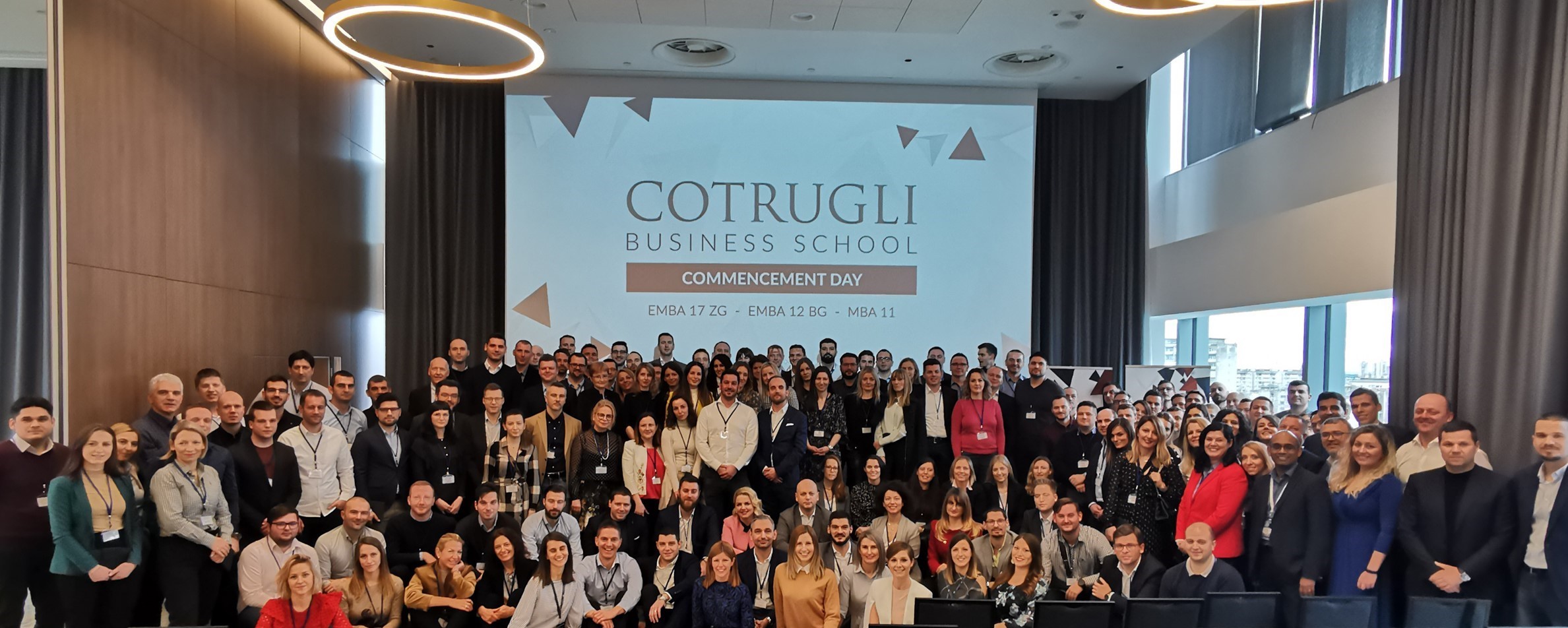 150 managers started their E/MBA journey at COTRUGLI Business School

On January 31, the traditional COTRUGLI Days have been kicked off with a conference in Zagreb "Creating Value in a World of Increased Complexity", held in Hilton Garden Inn hotel. This traditional gathering of COTRUGLI Business School students, alumni, partners, and friends also represented the official start of 3 new generations: Executive MBA 17 Zagreb, Executive MBA 12 Belgrade and International MBA 11. More than 150 managers have joined COTRUGLI and its biggest alumni community in SE Europe, which currently gathers more than 2.200 business professionals.
The 1st part of COTRUGLI Days started with the renowned Yves Morieux, PhD, Director of the Boston Consulting Group Institute of Organization, who spoke about crisis in productivity as a consequence of complex organizations and work processes. He pointed out that the complexity of business processes wipes out the potential of technological innovations and emphasized the need of changing the way we work. He then presented guidelines for simplification based on change of leadership, collaboration and engagement.
The conference continued with a round table discussion "Leadership at the Age of Complexity" where representatives from the leading regional companies gave practical insights and first-hand experience in transforming their companies: Adrian Ježina, CEO of Telemach Slovenija, Mario Žižek, CEO of Addiko Bank, Mihael Furjan, General Manager of Pliva, Neven Vranković, Vice President of Atlantic Group, Ruža Tomić Fontana, General Manager at Coca Cola HBC Adria and Stjepan Nikoić, Refining & Marketing Operating Director at INA Group.
The 2nd part of COTRUGLI Days was designed to bring together 3 new generations of students and to introduce some of their future lecturers including: Anthony J. Evans, PhD, Ivica Vrančić, Krešimir Delač, PhD, Michael Hathorn, PhD, Teeroven Soobaroyen, PhD and Terence Tse, PhD. Students also had a chance to meet all of their fellow peers and the COTRUGLI team. They were able to get a sneak peek into the exciting MBA journey which is ahead of them. In the next 2 years, there will be a lot of learning and teamwork, as well as personal growth, all of which will enable them to develop into responsible leaders ready to transform business and society.
Source: Lider media