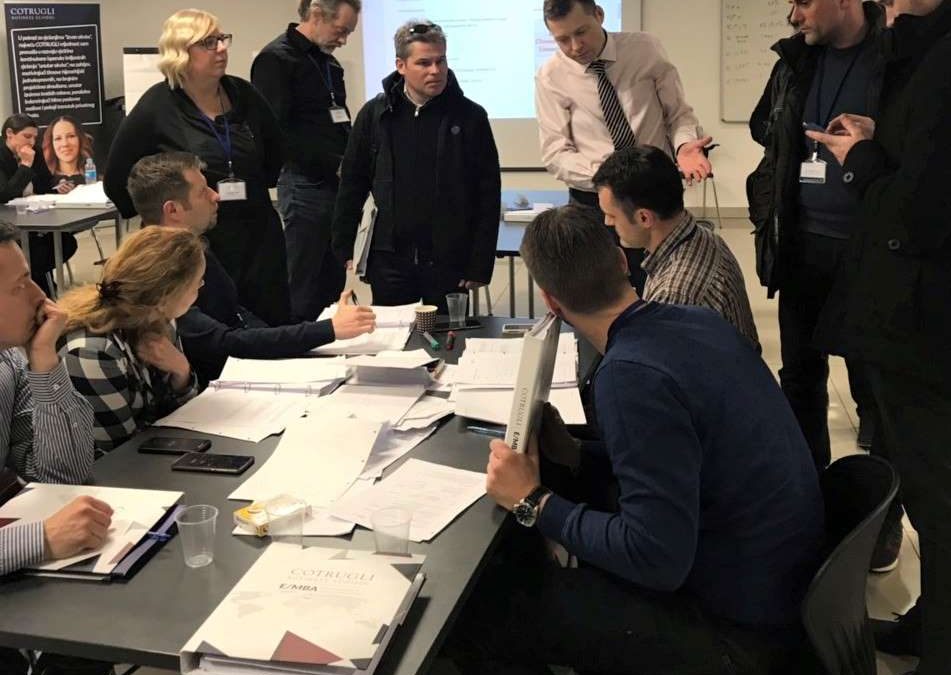 EMBA 16's first module
24/05/2019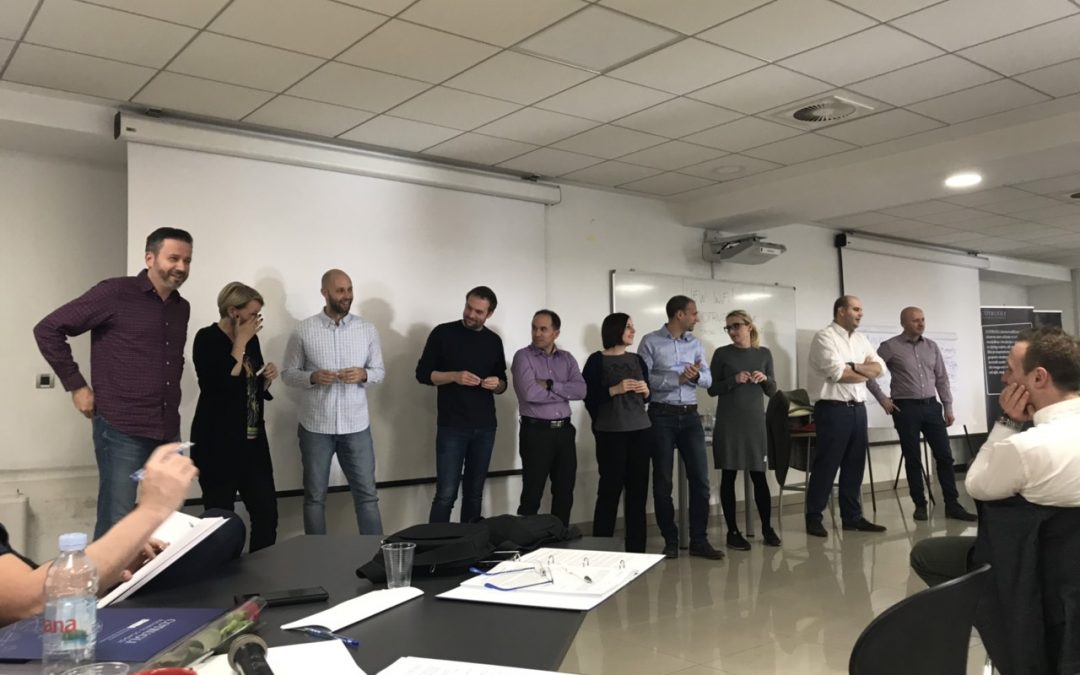 EMBA 15 generation completed Personal Development module

Last weekend EMBA ZG 15 generation completed their Personal Development module with lecturer Mike George. Therefore, they are now only 5 modules away from finishing their EMBA journey at COTRUGLI.
icon
Mike George is an author of 14 books in 15 languages focused on self-awareness and personal enlightenment.
As a senior member of COTRUGLI faculty he specializes in Personal Development and Liberating Leadership. In addition, he is a personal and executive coach and guide to Mitsubishi, Siemens, Royal Bank of Scotland Bank, Bank of Kuwait and the Middle East, Johnson and Johnson, Coca Cola, American Express, GlaxoSmithKline, Microsoft, British Telecom, The Allianz Group, Sheraton Hotels, Nestle, Zagrebačka banka, Unilever, Shell, Adris, Atlantic Grupa, Alstom, Karlovačka Pivovara, Pliva, Dukat, Carlsberg. He has been guiding and facilitating the executive development of leaders in companies and communities in over 30 countries.
Personal Development is a 4-day module designed to give participants the insights, methods and processes to manage time effectively, understand, manage and prevent stress, build self-esteem, resolve conflicts and clearly identify steps required to sustain personal development.
In conclusion, this soft skill module emphasizes the importance of human component in your everyday work, relationships and within ourselves.