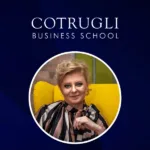 5E® leadership model
24/07/2023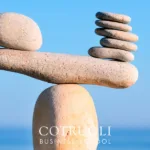 Finding Balance or Being Centred – What's the Difference? 
31/07/2023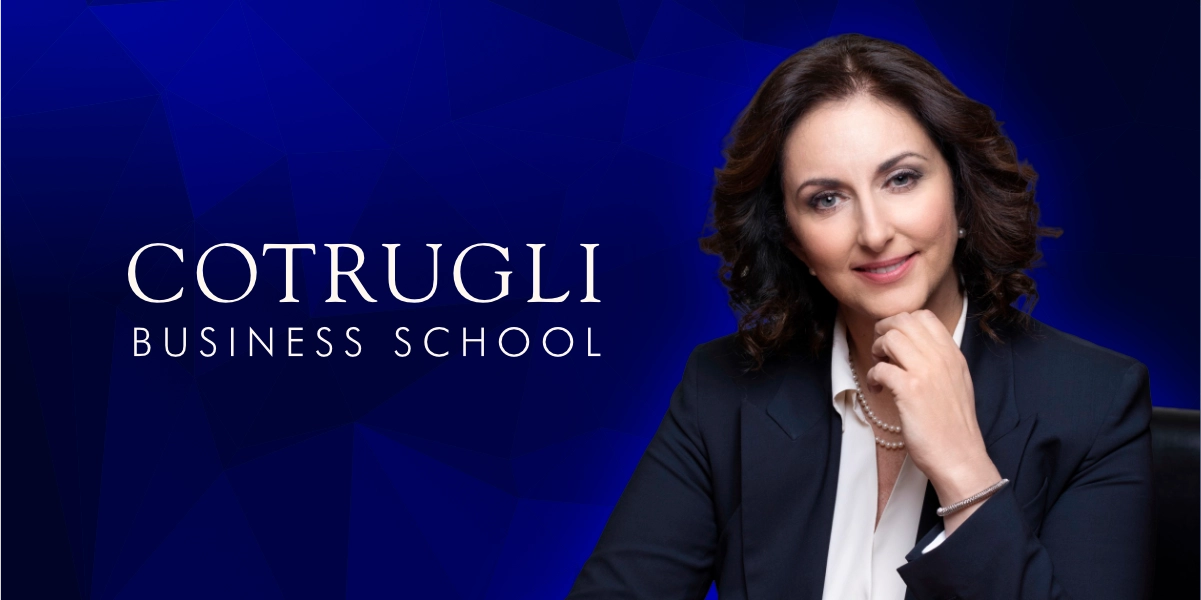 Here's how Strategy in Action (SiA) helps companies considering going public
Vedrana Jelušić Kašić, a member of the Management Board of Privredna Banka Zagreb, emphasizes the significance of the Strategy in Action program for entrepreneurs. The bank conducts the program in partnership with COTRUGLI Business School, Zagreb Stock Exchange, and the European Bank for Reconstruction and Development (EBRD).
The Strategy in Action program in Croatia has achieved a remarkable milestone this year by launching its second generation. Building on the success of the previous edition, the program is extending its reach to other countries in the region, including Slovenia, Bosnia and Herzegovina, and Serbia.
COTRUGLI Business School will play a pivotal role as the exclusive distributor for Southeast Europe. This expansion highlights the growing recognition of the program's significance in promoting entrepreneurship and facilitating access to capital in the region.
Powerful tool for companies seeking growth and success
Thanks to the high-caliber partnerships with PBZ (Privredna banka Zagreb), EBRD (European Bank for Reconstruction and Development), ZSE (Zagreb Stock Exchange), and Poslovni dnevnik (Business Daily), the SiA program stands as a powerful tool for companies seeking growth and success.
The importance of the SiA program for entrepreneurs is immeasurable as it addresses a key challenge today's companies face: the need for more strategic clarity. Statistics reveal that a significant percentage of top managers cannot identify their company's top three strategic priorities, and this lack of alignment often trickles down the organizational hierarchy.
Furthermore, a considerable number of organizations face challenges in effectively implementing their strategies, which often results in less-than-desired outcomes. More than half of businesses need a well-defined strategy to support their growth ambitions. One of the essential aspects of the SiA program is its dedicated focus on helping companies to develop clear and effective approaches to achieve business growth.
The SiA program aims to bridge this gap by guiding and mentoring entrepreneurs, enabling them to chart a path to success. One of the program's cornerstones is its emphasis on promoting entrepreneurship and facilitating access to capital.
Entering the capital market is a crucial step for companies, as it opens up new opportunities for growth, expansion, and sustainability. By guiding entrepreneurs through this process, the program empowers them to explore various financing options, including going public on the stock exchange, to fuel their business ambitions.
Vedrana Jelušić Kašić, a member of the Management Board of Privredna Banka Zagreb, provided valuable insights into the impact and potential of the Strategy in Action program. During an exclusive interview with Poslovni Dnevnik, she shed light on the program's goals, achievements, and transformative effect on the businesses participating in it.
What are the main benefits for a company to go public through an initial public offering (IPO)?
By raising capital through a public offering to individual and institutional investors, companies and their owners gain access to funds they can use to expand their business, whether it be financing capital investments, expanding operations across borders, or pursuing acquisitions. This strengthens the company's capital base, which can also facilitate additional borrowing in the future through capital market instruments like bonds or bank loans if needed.
When a company is publicly traded, it enhances its market visibility and strengthens its reputation and credibility, which can attract the attention of more investors and potential business partners.
Furthermore, once a company is listed on the stock exchange, shareholders have access to liquidity for trading their shares. At the same time, listed companies are expected to maintain high standards of corporate governance and transparency in providing information to a broader group of shareholders.
What are the potential challenges and issues companies may face during the process of public listing?
It is important that companies carefully prepare for an IPO because the process involves compliance with complex regulatory requirements and laws, such as the Capital Market Act, Companies Act, Zagreb Stock Exchange regulations, Central Depository and Clearing Company regulations, and relevant EU regulations. As part of the preparation, it is necessary to establish high standards of corporate governance and reporting mechanisms if they are not already in place.
The timing of the initial public offering is also highly sensitive to the broader macroeconomic and political environment, as it can significantly impact the issuer's business or investor sentiment. During the outbreak of the COVID-19 pandemic, several IPOs globally were mostly temporarily halted until a thorough assessment of the circumstances and the impact of the pandemic on these public offerings could be conducted.
How can a robust corporate governance framework contribute to building trust among investors and stakeholders?
A robust corporate governance framework sets the strategy and equips the company with the necessary tools and skills for its effective implementation. It supports the alignment of shareholders' and management's interests through transparent and accurate disclosure of financial and non-financial information, as well as clear accountability in decision-making processes. Such transparency fosters informed decision-making and mitigates business risks. Moreover, it plays a crucial role in safeguarding shareholders' rights through supervisory bodies, voting mechanisms, and fair treatment of shareholders, thus strengthening stakeholders' trust in the company's operations.
How does a sound strategic plan help a listed company tackle market challenges and achieve long-term success?
The strategic plan is one of the most crucial corporate documents as it provides a cohesive and strategic approach to market dynamics and opportunities. It gives the company a clear direction and purpose, outlining its long-term objectives and the required resources in terms of both technology and skills. During the preparation of the strategic plan, it is essential to anticipate market trends and allow for flexibility in the strategic planning process to accommodate unforeseen circumstances. In this regard, implementing reliable risk management systems is strongly recommended.
Furthermore, the strategic plan also helps set clear performance indicators and goals, providing a framework for monitoring and evaluating the business based on defined milestones and objectives. This regular performance assessment enables timely adjustments and helps the company stay on track toward achieving its long-term goals.
How does PBZ educate and support companies in preparing for stock exchange listing?
PBZ has a long history of supporting Croatian companies and their initial public offerings. The bank has served as the issuing agent for 12 IPOs, raising approximately 400 million euros for Croatian companies. Our main investors include mandatory and voluntary pension funds, investment funds, insurance companies, and individuals. Thorough preparation and execution are critical factors for ensuring the complete success of the transaction.
Therefore, it is especially important to select an agent with a proven track record, knowledge, and skills necessary for structuring financial transactions and managing the issuance process. PBZ offers advisory services to guide companies through the entire IPO process. This includes assistance in preparing the necessary documentation, conducting valuation reports, structuring the offer, as well as facilitating discussions with investors.
Regarding the Strategy in Action initiative, a collaboration between COTRUGLI Business School, ZSE, PBZ, and EBRD, how does it support companies considering listing on the stock exchange?
The Strategy in Action (SiA) initiative equips companies with modern tools to support their strategy, planning, execution, and monitoring.
As a partner in the initiative, PBZ is ready to support corporations considering access to the capital markets, whether through issuing debt financial instruments like bonds and commercial papers or through IPOs. PBZ offers preliminary guidance if required and practical assistance as an issuing agent, working with legal advisors to facilitate the corporation's preparatory activities, including discussions with potential investors for successful entry into the capital market.
The collaboration between COTRUGLI Business School, Zagreb Stock Exchange, PBZ, and EBRD brings together experts from various domains, creating an ecosystem that supports companies considering an IPO. We are delighted that our bank is part of this initiative.
Could you provide some recommendations and advice to companies that are considering entering the capital market?
We support companies considering access to the capital markets due to the numerous advantages already mentioned. It is important that companies thoroughly assess their readiness well before considering an initial public offering. This assessment should take into account their financial performance, market potential, governance practices, and management capabilities. Seeking support from experienced advisors familiar with the complexities of IPOs is crucial to ensure compliance with regulatory requirements.
Which other products related to the latest trends in financing does PBZ offer to support companies?
We are highly committed to ESG (Environmental, Social, and Governance) in our business operations. In that regard, we focus on developing and promoting products to support our clients' transition to sustainable business models. Primarily, this involves the development of products and services related to sustainable investments.
For our clients, we have developed S-Loan for sustainable business and D-Loan for investment in the digital transition. We consider it important to strengthen communication with our clients regarding ESG achievements by defining a measurable set of key objectives. Additionally, the Bank continually invests in and enhances its range of transaction banking products and services, with the aim of internationalizing services and digitalizing operations.
*The original interview was published on the pages of Poslovni Dnevnik