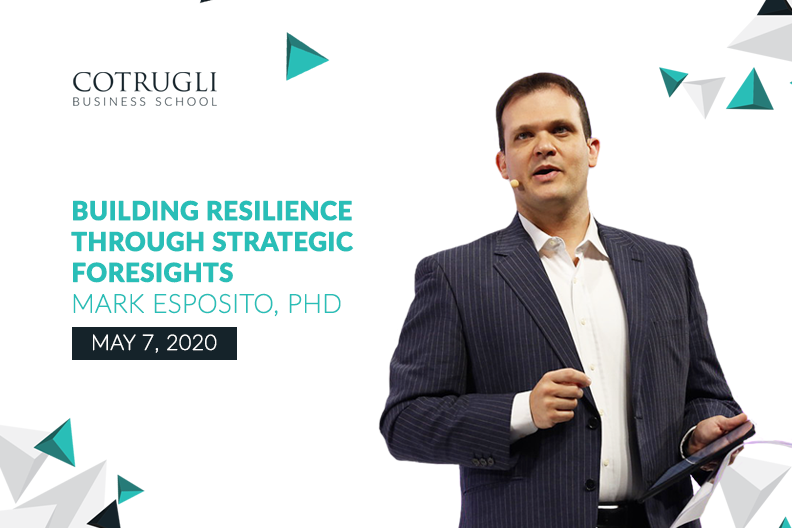 'Leading after Crisis' lecture with Mark Esposito, PhD
04/05/2020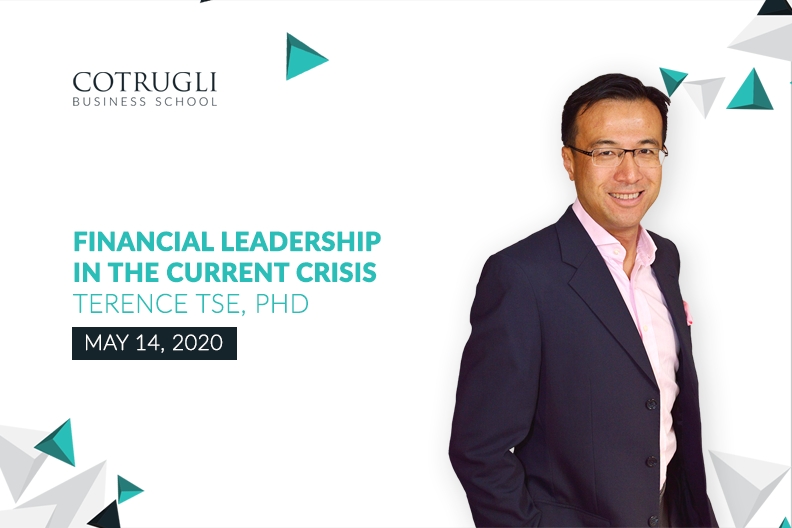 How should finance leaders approach the current crisis?
12/05/2020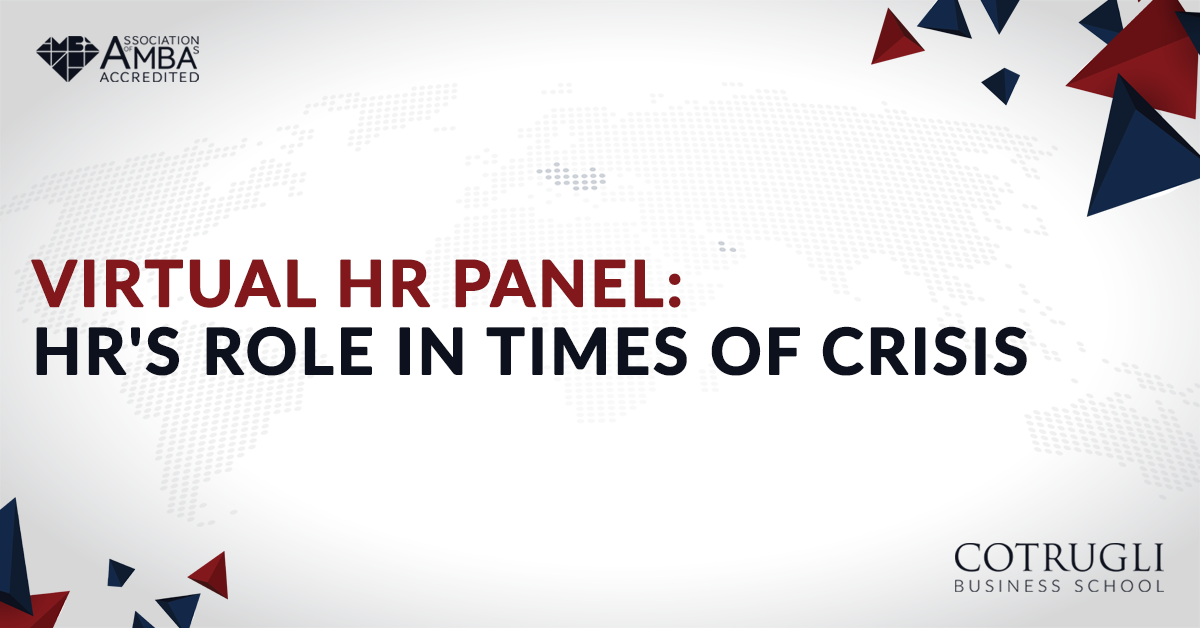 COTRUGLI virtual panel on the role of HR in times of crisis
In a crisis, the role of human resources is to protect the well-being of employees and at the same contributing to the sustainability of the organization. How to fulfill this key responsibility and what challenges lie along the way was discussed during a virtual panel organized by COTRUGLI Business School on April 30, 2020. The panel gathered HR experts from leading regional companies and job sites who shared first-hand insight of what is going on in specific industries.
Zdravka Demeter Bubalo (HR Senior Vice President at MOL Group) and Alisa Evsina (HR Director at NIS) addressed the main challenges oil & gas industry is facing: the sharpest drop in oil price since 1998, market demand dropping (30-50 % within the few weeks) and economical liquidity. Mojca Domiter (People and Culture Executive Director at Atlantic Grupa) and Gregor Rajšp (HR Director at Pivovarna Laško Union (Heineken International)) argued that FMCG is not more crisis resilient because drop of demand was very sudden (from 50-70% due to closure of HoReCa) and pointed out the problem of supply chain due to border closure. One of the most severely affected industries in the crisis is tourism and hospitality.
Žana Zeković (HR Director at Regent Porto Montenegro) stressed out that this years' summer season is questionable. If it's going to happen, it will be a bit postponed and ran by different rules. The biggest challenges for the banking and financial system, as Laura Orlić (HR Executive with 20 years of multinational experience) presented are maintaining the liquidity and moratorium. Sonja Ćetković (Employment and HR websites Director, Poslovi Infostud) claimed that job market is alive, but not as dynamic as used to. The total number of job ads has lowered in the whole world. However, some industries suffer minimal damage, such as an IT, construction, mechanical engineering and pharmacy. What is encouraging is the positive trend: increased number of job ads and candidates' activities because they were passive in first weeks of the crisis.
All panelists agreed on common challenge in the HR department: keeping the safety of employees. Gregor stated that they created strong principles of safety, no structural layoffs (because no one from the company was to blame for the crisis), ensuring that every single person takes care of business continuity (and by this ensures the liquidity) and a solidarity. The stability is provided by transparent and strong daily communication between managers, who are present among people. Zdravka pointed out that her company switched to new way of doing business pretty quickly. HR department trains managers how to communicate in tough times and how to work with time management. Adding a new product in their markets (disinfection supplies) required upskilling of their people, who showed to be very resilient and flexible. Žana also shared their practice in managing headcount during the uncertainty – they created an online employee community, to keep people engaged, connected and involved and are working on providing sufficient online development opportunities.
The final goal is to equip the team with knowledge to face the new reality. Rotation of employees within the company is the practice being used in NIS, in order to save the people and their jobs. Laura expressed the importance of incorporated employee-to-employee learning fields. Employees with a know-how on creating a short tutorials for other colleagues to help in learning some aspects or resolving some problems turned up to be very effective and useful. Mojca thinks that companies that have very strong culture are the ones who managed successfully through this first few weeks of crisis: 'the culture is the one that makes it or breaks it'. The additional value that Atlantic Grupa is nurturing since last year is care. In the actual context it is a primary value that is guiding them through this crisis. 'How long and how deep the crisis will be, we can't know at this moment.', Sonja stated and added that she expects the increase of the unemployment rate, but not all is so pessimistic – people need to be flexible to improve their skills and in that case it won't be so hard for them to find jobs.
To conclude, this panel gave valuable insights in the current state of the businesses. It emphasized that combining, cutting and investment in this new situation and relying on creativity and resources you have is of crucial importance. Learning is the key. Communication has never been as important as it is now. The only way we can be prepared for the future is by being flexible, ready to adapt and upgrade and change skills.